Welcome to City of Dyer

City of Dyer... A Place to Call Home!

In City of Dyer, we are defined less by boundaries on a map than by the sense of shared values our residents hold dear. Small town values, guided growth, preservation of historical, cultural, and natural heritage are just a few of the core principles that make City of Dyer a wonderful place to call home.
City of Dyer DOES have a permitting process: Please see definitions below.
Owner/Occupier – A person who owns structure and also occupies that structure
Landlord- A person who owns structure but does not occupy structure
Tennant/ renter- person who does NOT own structure but lives there
Minor Repair- Consist of fixing and clearing of stoppages in soil, waste, and supply lines; and restore defective valves, faucets and similar appliances to an efficient operating condition by any method other than connecting or disconnecting water source of existing water/sewer or natural gas system provide such repairs do not involve or require the replacement of new valves, pipes or fixtures. Such work shall be considered new work and shall require a plumbing licensed and inspections other than the reinstallation of existing water closets.
HVAC/ ELECTRICAL/PLUMBING/BUILDING / DRIVE WAY PERMITS are required for everyone. However, if you are an Owner/Occupier you can do your own repairs without a licensed professional but you still have to be permitted.
If you are a Landlord/Tennant/ Renter you have to permit and you MUST have a licensed professional to complete your work.
Ordinances are now available for download and viewing. To access the Ordinances click here
Any citizen of Dyer may have an item placed on the agenda by contacting the city Recorder/Treasurer/City Hall no later than 12 p.m. noon on the Thursday immediately preceding each regular city council meeting. All items for discussion or action at the regular city council meeting shall be included in a final draft of the agenda provided by the Recorder/Treasurer/Administrative Assistant to the Alderman, Mayor and the City Attorney no later than 12:00 p.m. on the Monday immediately preceding the regular council meeting.
Council Meetings are the 4th Tuesday of every month @ 5:30 p.m.
Meetings located at Dyer City Hall 305 North Washington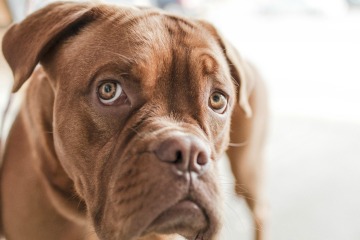 Support Local Animal Shelter
Looking for a furry friend to become a part of your family? Consider adopting a dog or cat from your local animal shelter. An adopted pet will provide unconditional love and companionship to all.
Featured News
Regular Council Meeting
11/22/2022
Regular city council meeting tonight 11/22/2022 @ Dyer City Hall @ 6:30pm